How To Make Paper Flowers
So after seeing many Pinterest pins on how to make easy paper flowers I decided to give it a try for myself.  I had also seen, like maybe many others,  several listings on Etsy for buying said paper flowers.  I thought to myself it cannot be that hard or cost that much to create them.  I'll admit that it took a few tries and I had to play around with my technique before I got the hang of it.  However, once I got it down it took no time at all and I was able to use things I already owned.
Items you will need:
Glue Gun
Glue Gun Sticks
Scissors
Several Pages Thick Paper (I used scrapbook paper)
Step one is to pick some paper you want to use.  Personally I chose to use some old scrapbook paper that I have been holding onto for forever and that had colorful designs.  Now from my experience with making these I think they look better with either black and white colored paper or paper with bright or bold colors.  The print doesn't really standout on the flowers unless you do this.  I learned my lesson from the first flower I tried to make.
Step two is to cut your paper into some circles.  Remember the bigger the circle the bigger (and harder to roll) the flower is going to become.  For example for my flowers I cut out two circles from one piece of scrapbook paper.
Step three is where you use your scissor's to cut a spiral shape into the circle.  I would urge you to cut the spiral starting out small then get bigger as you get close to the center.  Now when you are approaching the center you want to make the very center a little big because this will end up being the base for the flower in the end.  Now I haven't tried this yet but I have red that you can cut the edges of the spiral it can make different designs.  However, if you want it to look like a rose as seen in the first picture, you just want to keep the edges normal.  Below is an example of how I do the spirals.
Step four is where you start from the outside and start rolling the paper until you get to the middle where you left room for a base.  It can be hard to start the flower off.  Don't worry too much about how tight you are rolling the paper.  I would advise that once you have gotten enough for the center of the flower that you try to roll it so that it doesn't completely align with what you have rolled already.  This is what makes the flower look more real and natural.  If you look at the pink flower in the top picture you will see what I mean compared to the others.
Step five is where you let the flower that you rolled up unravel naturally.  It should look like the picture above or a little different depending on how you rolled the paper.  Like I mentioned if you roll it up so that the paper is always even then the flower will have less shape and look less petal like.  Once you unravel the flower get the glue gun out and glue the underside of the flower to the circular base that you left in the middle of your spiral circle.
Seriously don't worry if they don't come out perfect the first few times.  It is definitely a learning process as you figure out what works best for you to achieve the look that you want.  Once you have figured it out you can make one in about 5 minutes.
My first one turned out like this.
Try it out and let me know what you think or how it worked!  Hope you enjoy 🙂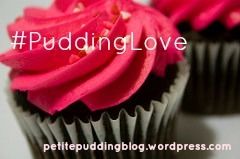 ---
---