Confessions Of A Caffeine Addict (3)
Hello friends! And welcome to Caffeine Addicts Anonymous (CCA) 🙂
After doing some thinking I decided to change the name of this series to Caffeine Addicts instead of Coffee Addicts as I quickly realized that many of my fabulous readers are interested in various forms of caffeine and not just coffee like me. So Here we go: Hello my name is Sarah, and I'm a coffee addict.
If you checked in for the last meeting I spoke about how much I need my coffee while commuting to drop off my little bear and then go to work.  While this is usually when I have my first coffee my second cup of coffee almost always occurs while I am at my desk in my office.  Don't get me wrong my job most days can be quite exciting and busy but first thing in the morning is when I usually get most of my paper work and documentation done.  I've never been very good at sitting in front of a computer for hours on end which is exactly why a cup of coffee is a MUST.  So much so that I actually set up a Keurig and coffee station to share with my office mate.
With my line of work I have document every interaction and little thing that I do for my clients that goes into this data base so that people can check in on what I've been doing all day.  It can get quite tedious sometimes and I usually refer to the data base using some not so kind words (@#&*).  In order to get through this part of my day I very much require a nice cup of coffee and some upbeat music to keep me awake.  My co-workers make fun of me because I usually have a half-gallon container of coffee creamer in the refrigerator and at least two boxes of K-cups.  They especially laugh on the frequent occasion when they hear me singing along to the latest Maroon 5 song like no one is listening.
At the moment my favorite coffee for work time is Cinabon: Cinnamon Bun K-cup coffee which really does smell like you are in the middle of a bakery.   I cannot even explain to you how fabulous it is.  If you are into coffee you must give it a try with some sweet cream coffee creamer.  I'm telling you it's like having a pastry for breakfast with much fewer calories and sugar.
I'm also wondering what you all think about maybe starting a Instagram Community called #ACuppaClub where we can all share our shots of our favorite mugs and cups of caffeine.  Let me know what you think! I would love to get this started in the next week or so.  I would make a weekly post sharing my favorites.
Thanks for reading and please let me know if anyone would want to do a guest post that is caffeine related or how it helps you get through the day!
What helps you perk up during the day? Does your work have a coffee or tea station? What is your favorite type of upbeat keep you motivated kind of music?
Much love to you all,
Sarah @TeamMomLife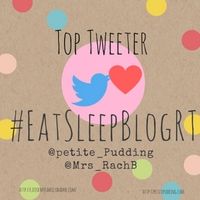 ---
---